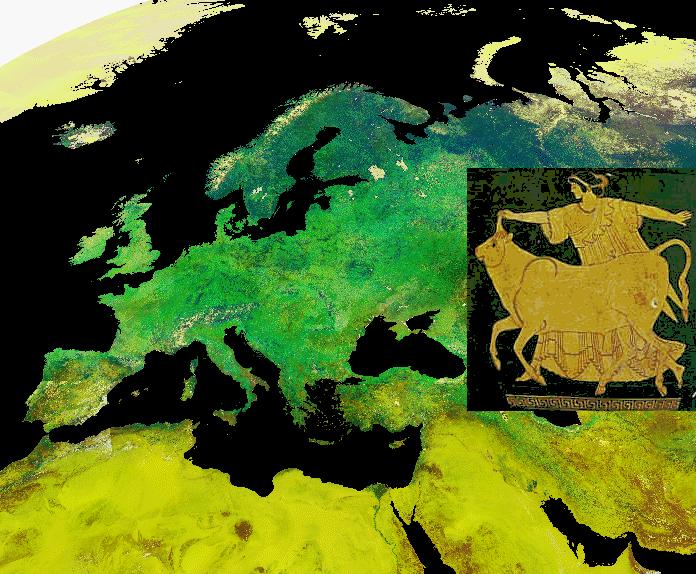 NEW EUROPEAN NOMIC
NOUVEAU NOMIC EUROPÉEN (NEN)
Rules in force 11.06.2004 grouped by Sections
Règles en vigueur 06.11.2004 regroupées en sections
SECTIONS:
General - Procedure - Bonus(es) - Flags/Drapeaux - Monitoring
(WITH-AVEC SUB-SOUS SECTION Custodian/Gardien )
Accès direct aux règles en vigueur - Direct access to rules in force:
0, 2, 3, 4, 5, 9, 10, 17, 21, 24, 26, 28, 30, 31, 32, 34, 38, 39, 40, 41, 42, 47, 51, 54, 57, 58, 60, 61, 63, 64, 67, 68, 70, 85, 86, 87, 89, 91, 92, 93, 94, 96, 98, 101, 103, 104, 105, 106, 107, 108, 109, 110, 111, 118, 119, 120 , 122 , 123, 130, 144, 145, 146, 147, 149, 150, 151, 152, 153, 154, 155, 156, 157, 160, 164, 165
2. Every subsequent rule must be proposed in at least two languages.

---

3. [fr] Le texte d'une proposition de règle ne peut excéder 50 mots dans aucune de ses versions linguistiques

3. [en] The text of a proposed rule cannot exceed 50 words for any of its linguistic versions

---

9. [en] Every player choses a name relating to Europe

9. [fr] Chaque joueur choisit un nom en rapport avec l'Europe

9. [es] Cada jugador escoge un nombre relacionado con Europa
---
10. [de] Der Name, der nach Regel 9 zu wählen ist, ist von den Spielern geheimzuhalten.

[en] The name which has to be chosen according to rule 9 has to be kept secret by the players.
----
54. [fr] Un joueur prévoyant de ne pouvoir participer durant plus de trois jours ne peut être pénalisé pour son absence de participation s'il a communiqué au préalable cette absence au NEN par un message ad hoc en fournissant les dates.
[en] A player anticipating that he will be unable to take part in the game for more than three days shall not be penalized because of his non-participation, provided corresponding dates were communicated in advance to NEN through an ad hoc message.
---
70. [en] Subsequent proposals are adopted if after 48 hours a two-thirds majority of voters have cast a vote in favour, except for proposals to suspend rules, which require unanimous voting.
[fr] Les propositions subséquentes sont adoptées si après 48 heures une majorité des deux-tiers des votes émis leur a été favorable, sauf pour les propositions de suspension de règles, qui requièrent l'unanimité.
---
98. [en] The Custodian may group NEN rules into sections to make the game easier to follow. Such a grouping is a Custodian's decision that may be challenged. A grouping into sections is not a rule proposal.
[fr] Le Gardien peut regrouper les règles du NEN en sections pour rendre la partie plus facile à suivre. Un tel regroupement constitue une décision du gardien qui peut être contestée. Le regroupement des règles en section ne constitue pas une proposition de règle.
---
110. [fr] Est « joueur » celui ou celle ayant publié au moins un message balisé [NEN] sur europa.rec.nomic dans les vingt-et-un jours précédant la publication d'une liste des joueurs. Le délai de 21 jours est prolongé de la durée des périodes d'absence dûment communiquées survenues durant cette période.
[en] A « player » is whoever has published at least one message on europa.rec.nomic with [NEN] in subject field within the 21 days preceding the publication of a list of players. The period of 21 days is extended to account for duly communicated coincidental periods of absence.
---
119. [fr] Quand une ou plusieurs règles sont modifiées ou renumérotées, la référence éventuelle à ces règles par d'autres est revue par le Gardien sans que cela constitue une proposition de règle. Cette action de révision constitue une décision au sens de la règle 63.

[en] When one or several rules are modified or renumbered, the possible reference to these rules from within others is reviewed by the Custodian. Such a review does not represent rule proposals, but is considered as Custodian's decision in the meaning of rule 63.
VOIR AUSSI / SEE ALSO : 0, 32, 47, 57, 58, 64, 96, 101, 103, 111, 118, 130, 147, 149
17. [en] A vote must be a direct followup to the proposal and indicate either acceptance or rejection or indifference in sqare brackets.

[de] Eine Stimmabgabe muß ein direktes Followup auf den Regelvorschlag sein und in eckigen Klammern entweder Zustimmung oder Ablehnung oder Enthaltung signalisieren.
---
21. [en] Subsequent proposals must create a new thread in europa.rec.nomic and contain in their Subject "[NEN]" and - in square brackets- an integer not previously used that way.

[de] Künftige Regelvorschläge müssen einen neuen Thread in europa.rec.nomic beginnen und im Subject "[NEN]" sowie in eckigen Klammern eine dafür noch nicht verwendete Ganzzahl enthalten.
---
51. [fr] Les règles acceptées entrent en vigueur dès que leur adoption est officialisée par un message posté sur [NEN] par le Gardien.

[en] Accepted rules enter into force as soon as their adoption is officialised via a message posted on [NEN] by the Custodian.
---
57. [en] A rule may be suspended and replaced by temporary rule upon proposal by one player, provided after 72 hours all those voting on this proposal are in favour. Suspension is for a specified period of time, to be indicated in the proposal.

[fr] Une règle peut être suspendue sur proposition d'un joueur et remplacée par une règle temporaire si tous les votes sur cette proposition émis dans les 72 heures sont favorables. La suspension intervient pour une période de temps donnée, qui est précisée dans la proposition.
---
64. [de] "Set-Vorschläge" enthalten mindestens 2 und maximal 10 Regeln oder Regeländerungen. Über das gesamte Set wird in einer einzelnen Abstimmung entschieden. Es kann nicht für einzelne Regeln des Sets abgestimmt werden. Regel 3 bezieht sich auf einzelne Regeln, nicht auf das gesamte Set.

[en] "Set proposals" include at least 2 and a maximum of 10 rules or amendments. Only one voting is held for the complete set. It's not possible to vote for single rules in such a set. Rule 3 applies to single rules, not to the complete set.
---
68. [de] Regeln in einem Set-Vorschlag müssen mit direkt aufeinanderfolgenden Nummern versehen werden. Regel 21 ist sinngemäß anwendbar.

[en] Rules in a set proposal have to be given consecutive numbers. Rule 21 applies accordingly.

---
87. [fr] Le gagnant d'un drapeau définit celui-ci dans un article répondant directement à celui où le Gardien le lui a décerné. Le joueur affecte le drapeau gagné à un groupe ou le déclare "isolé". L'enregistrement du drapeau devient alors effectif.

[en] The winner of a flag defines it in a post answering directly to the post where the Custodian has attributed it. The player includes the flag into a group or declares it "alone". Flag's registration becomes effective then.

----
91. [de] Bei der Anwendung von Regel 24 ist die Intention, die für jeden Spieler offensichtlich ist, der "Geist der Regel", nicht die wahre Intention des Spielers, der sie vorgeschlagen hat.

[en] When applying rule 24 the "spirit of a rule" is the intention that's obvious to every player, not the real intention of the player who proposed it.
---
0. [fr] Le nombre d'une nouvelle proposition doit être plus grand que les nombres de toutes les règles précédemment acceptées.
[de] Die Nummer eines neuen Vorschlags muss größer als die Nummern aller vorher akzeptierten Regeln sein.
[eo] La numero de nova propono devas esti pli granda ol la numeroj de chiuj antaue akceptitaj reguloj.
[fi] Uuden ehdotuksen numeron on oltava kaikkien aiemmin hyväksyttyjen sääntöjen numeroita suurempi.
[tokipona] ni li ike: nanpa pi toki sin li lili. nanpa pi toki ante li suli.
---
96. [fr] Le gagnant de cette partie de Nomic est le premier joueur ayant enregistré 50 drapeaux européens organisés en 10 groupes : deux groupes de 3 drapeaux, deux groupes de 4 drapeaux, deux groupes de 5 drapeaux, deux groupes de 6 drapeaux et deux groupes de 7 drapeaux. NEN est alors terminé.

[en] The winner of this Nomic game is the first player having registered 50 european flags organized in 10 groups: two groups with 3 flags, two groups with 4 flags, two groups with 5 flags, two groups with 6 flags, and two groups with 7 flags. NEN is ended then.
---
103. [en] Custodian establishes, maintains and publishes weekly the list of NEN players. Each player appears on the list with a number corresponding to alphabetical order of most recent posting names.
[fr] Le Gardien établit, tient à jour et publie chaque semaine la liste des joueurs du NEN. Chaque joueur apparaît sur la liste avec un numéro d'ordre correspondant à l'ordre alphabétique des noms de publication les plus récents.
---
104. [en] Every week, after posting list of NEN players, Custodian rolls two dice, using electronic dice server. First die has as many sides as players on last published list. Second die has six sides.
[fr] Chaque semaine, après avoir publié la liste des joueurs du NEN, le Gardien jette deux dés, en utilisant un lanceur de dés électroniques. Le premier dé a autant de faces qu'il y a de joueurs sur la liste, le second dé a six faces.
---
105. [en] Results of dice roll are posted on NEN, with all indications allowing players to ascertain that publication was authentic.
[fr] Le résultat du jet de dés est publié sur le NEN, avec toutes les indications nécessaires pour que les joueurs puissent en vérifier l'authenticité.
---
111. [fr] Le numéro d'une proposition doit être moindre que le numéro minimalacceptable plus 10.
[de] Die Nummer eines Regelvorschlags muß kleiner als die kleinste gültige Nummer plus 10 sein.
[eo] La numero de nova regulpropono devas esti malpli granda ol la plej malgranda akceptebla numero plus 10.
[fi] Sääntöehdotuksen numeron on oltava pienempi kuin pienin mahdollinen numero plus 10.
---
118. [fr] Tant qu'un joueur est affecté par la règle 110, il conserve les drapeaux en sa possession et leur usage exclusif, mais ne peut bénéficier de bonifications y compris celles prévues aux règles 26 et 122.
[en] While rule 110 applies to a player, he or she keeps the flags he or she holds as well as exclusive rights attached to them, but cannot receive bonuses including those provided for in rules 26 and 122.
---
123. [fr] Le Gardien tient un registre de la date à laquelle les drapeaux ont été enregistrés par les joueurs.
[en] Custodian holds a register of the dates on which flags were attributed to players.
---
146. [fr] Les drapeaux de bonification reçus en contrepartie de la déclaration d'un groupe comme complet doivent être placés dans les huit jours de leur attribution dans un autre groupe en possession du même joueur, sous peine de les perdre.
[en] Bonus flags received for groups declared as complete have to be located in another group held by the same player within 8 days of their attribution – failing which they will be lost.
---
149. [fr] Si un joueur détient trois ou plus drapeaux isolés qu'il n'a pas groupés dans un délai de trois semaines suivant l'acquisition du dernier d'entre eux, tout autre joueur peut lancer un appel à redistribution du ou des drapeaux concernés s'il dispose d'un ou plusieurs groupes où les héberger.
[en] When a player holds 3 or more flags declared alone and not grouped within 3 weeks of holding last of them, any other player may launch a call for redistribution of those flags, if he or she is owner of one or several groups to host them.
---
150. [fr] L'appel à redistribution visé à la règle 149 s'effectue par l'ouverture d'un nouveau fil du [NEN] indiquant dans le champ sujet le ou les drapeaux visés – et dans le corps du message au moins les groupes proposés pour leur hébergement.
[en] Call for redistribution in the sense of rule 149 is announced via a [NEN] message with in subject field the flag or flags concerned – and in the body of message at least the group or groups proposed for their hosting.
---
151. [fr]Les joueurs disposent d'un délai de 48 heures à compter de la publication de l'appel à redistribution pour exprimer leur intérêt, et justifier de leurs possibilités d'hébergement.
[en] Players may within 48 hours of publication of a call for redistribution express their interest, and establish their credentials (hosting capability).
---
164. [fr] Un joueur qui est l'auteur d'au moins une règle en cours de vote voit ses drapeaux protégés contre toute règle de redistribution jusqu'à la fin du vote, plus 48h après la décision si elle est positive.

[en] A player who has proposed at least one rule currently being voted sees his flags protected from any redistribution rule until the end of the vote, plus 48 hrs after the decision if positive.
---
165. [en] a flag proposed for trade by its owner, either for an exchange (in application of rule 61) or sale (in application of rule 109) cannot be called for redistribution.

[fr] un drapeau destiné à être cédé par son propriétaire, soit dans un échange (selon la règle 61) soit une vente (selon la règle 109) ne peut pas être réclamé au titre d'une redistribution.
---
VOIR AUSSI / SEE ALSO : 3, 10, 30, 31, 32, 54, 61, 70, 85, 89, 109, 120

4. [en] For every subsequent rule accepted, the proponant gets a European flag.

4. [fr] Pour chaque règle suivant celle-ci qui est acceptée, le proposant gagne un drapeau européen.

---
58. [en] Every player earning its first flag in NEN gets an extra "welcome" flag.

[fr] Chaque joueur qui gagne son premier drapeau dans NEN reçoit un drapeau supplémentaire "de bienvenue".
---
34. [en] For every three consecutive weeks in office the custodian gets a European flag.

[de] Der Hüter bekommt für je drei direkt aufeinanderfolgende Wochen im Amt eine europäische Flagge.
[NB. Valid from 25 August - Valide à partir du 25 août ]
---
67. [de] Der Proponent eines Set-Vorschlags bekommt eine europäische Flagge für das komplette Set, sofern dieses akzeptiert wird. Regel 4 ist auf Regeln in Sets nicht anwendbar.

[en] The proponent of a set proposal gets one european flag for the complete set of rules if they are accepted. Rule 4 ist not applicable concerning the individual rules contained in sets.
---
86. [fr] La validation d'une caractéristique commune fait gagner à son proposant un drapeau supplémentaire, qui ne doit pas posséder cette caractéristique.

[en] For every common characteristic validated, its author earns an additional flag, that must not get that characteristic.

----
26. [en] Every player gets a European flag on his/her birthday. For this purpose, they should register their date of birth with the NEN Custodian.

[da] Hver spiller modtager et europæisk flag på sin fødselsdag. Til dette formål skal han/hun registrere sin fødselsdato hos NEN-vogteren.
---
106. [en] Player whose number on the list [NDC. Provided for in r.104] corresponds to number on first die, gets as many European flags as indicated on second die
.
[fr] Le joueur dont le numéro d'ordre sur la liste [NDG. Prévue à la règle 104] correspond au nombre sur le premier dé gagne autant de drapeaux européens qu'il est indiqué sur le second dé.
---
120. [en] If the player winning the dice rolling flags according to rule 104, 105 and 106 does not claim the flags in 72 hours, the custodian makes a new dice rollings for the winner of those flags. Rule 54 applies to increase the delay.

[fr] Si le joueur qui gagne le tirage des règles 104, 105 et 106 ne réclame pas ses drapeaux dans les 72 heures, le gardien effectue un nouveau tirage pour le vainqueur de ces drapeaux. La règle 54 s'applique pour prolonger le délai.
---
122. [fr] Un joueur a le droit de créer un groupe de drapeaux en utilisant une caractéristique de regroupement préalablement définie par un autre joueur, qui gagne alors un drapeau, mais cela ne peut lui être imposé.

[en] A player is allowed to create a set of flag, using a grouping characteristics previously defined by another player, who wins a flags then, but he cannot be forced to do so.
---
130. [fr] Un joueur qui bénéficie de la règle 58 peut (une seule fois par joueur et par application / bénéfice de la règle 58) désigner un autre joueur comme son parrain, qui gagne alors un drapeau.

[en] A player which gets something according to rule 58 can (only one time per player and per rule 58 benefit) name another player as his/her godfather, who gets a european flag.
---
145. [fr] Un groupe déclaré complet est immuable et inaliénable. En contrepartie, le joueur reçoit du Gardien un drapeau de bonification.
[en] A set of flags once declared complete may not be altered or transferred. However, the player receives a bonus flag from Custodian.
---
153. [fr]Si aucune expression d'intérêt (règle 151) n'a été validée, l'auteur de l'appel validé à redistribution devient propriétaire du ou des drapeaux concernés.
[en] If no expression of interest (rule 151) was validated, the author of the call for redistribution becomes the holder of flag or flags concerned.
---
154. [fr] Si plus d'un joueur, y compris l'auteur de l'appel, a exprimé un intérêt validé pour l'appel à redistribution, cette dernière s'effectue par vote majoritaire sur 48 heures des joueurs figurant sur la dernière liste publiée à la date de validation de l'appel. Le Gardien lance le vote.
[en] If more than one player including the one launching the call have expressed a validated interest for the call for redistribution, the latter is done through a majority vote of players included on the list last published at the date of validation of the call. Custodian launches the voting process.
---
157. [en] A player declaring a group « complete » while specifying that no additional flag already used in NEN might have been included in concerned group wins an extra flag, except if this assertion is declared erroneous per Custodian's decision made over next 48 hours.
[fr] Un joueur qui déclare un groupe "complet" en ajoutant qu'aucun autre drapeau déjà utilisé dans NEN n'aurait pu faire partie du groupe concerné gagne un drapeau supplémentaire, sauf décision contraire motivée du gardien publiée dans les 48 heures.
---
160. [de] Jeder Spieler kann zwischen 24. und 26. Dezember jedes Jahres eine Flagge registrieren, die noch von keinem anderen Spieler registriert wurde.

[en] From 24th to 26th December of every year, every player can register one flag not yet held by any other player .
VOIR AUSSI / SEE ALSO : 104
60. [fr] Le même drapeau ne peut être en possession de plus d'un joueur à la fois.

[en] Same flag cannot be in hand of more than one player at the same time.
---
61. [en] Two players can exchange flags: each player gives one of his flags to the other. One of them sends a notification to the [NEN].

[fr] Deux joueurs peuvent échanger des drapeaux: chacun donne un de ses drapeaux à l'autre. L'un des deux envoie un article pour le signaler au [NEN].
---
85. [fr] La caractéristique commune à un groupe de drapeaux est définie par le joueur les possédant, dans un article initiant un nouveau fil. Elle est automatiquement validée, sauf si, sous 48 heures, un joueur lance un vote majoritaire sur cette proposition, vote se déroulant sur les 48 heures suivant cette demande.

[en] The common characteristic of a set of flags is defined by the player holding them, in a post initiating a new thread. It is automatically validated, unless a player calls within 48 hours for a majority voting on the proposal, being held over the 48 hours following call for voting.

----
89. [fr] Chaque drapeau appartient à un seul groupe, selon le choix de son propriétaire. Le transfert d'un drapeau d'un groupe à un autre est autorisé, à condition que la règle [101] soit respectée. Ce transfert doit être annoncé officiellement par un article publié sur [NEN].

[en] Each flag belongs to one group only, according to its owner's choice. Transferring a flag from one group to another is allowed, provided that rule [101] is respected. The transfer must be officially announced in a message posted on [NEN].
---
101. [fr] Un « groupe de drapeaux » comprend de trois à sept drapeaux appartenant à un joueur et possédant au moins une caractéristique commune.

[en] A "set of flags" includes three to seven flags belonging to one player and sharing at least one common characteristic.
---
109. [fr] Tout joueur peut faire une offre d'achat ou de vente de drapeaux dans un nouveau fil du [NEN]. Un joueur ne peut vendre que des drapeaux enregistrés à son nom par le gardien. La cession peut être gratuite, ou rémunérée. La transaction doit être conclue dans les 72 heures.

[en] Any player may offer to buy or sell flags opening a new [NEN] thread. A player may only sell flags registered under his or her name by the Custodian. Transaction may be free, or entail a fee. It has to be concluded within 72 hours.
---
144. [fr] Un joueur possédant un groupe de drapeaux comportant de 3 à 7 unités peut le déclarer « complet » dans un nouveau fil du NEN.
[en] A player in possession of a set of flags comprising between 3 and 7 flags may declare this set as « complete » in a new NEN thread.
---
VOIR AUSSI / SEE ALSO : 4, 26, 58, 67, 86, 87, 108, 122, 147, 149, 164, 165

MONITORING (==> Custodian/Gardien)

5. Wenn Sprachversionen einer Regel einander widersprechen, gilt die durch die meisten Versionen gestützte Interpretation. Bei einem Untentschieden gilt die erste.

5. In case of incompatibilities between language versions of a rule, the interpretation backed by the most versions is valid. If there is a draw, the first version is valid.

---

28. [de] Ein Regel-Vorschlag kann innerhalb von 14 Tagen nach dem Zeitpunkt, zu dem er zum ersten Mal vorgeschlagen wurde, nicht unverändert noch einmal gemacht werden.

[en] A suggestion for a rule must not be made again unchanged within 14 days from the time it was proposed for the first time.
---
32. [fr] Une proposition ne peut pas être déclarée invalide lorsque la règle qu'elle a fait soumettre au vote a déjà été officiellement adoptée.

[en] A proposal cannot be declared invalid when the rule it submitted to vote was already officially adopted.
----
63. [fr] Tout joueur qui estime qu'une décision du Gardien n'a pas respecté une ou plusieurs règles en vigueur peut en demander l'annulation sous 72 heures par proposition soumise au vote majoritaire des joueurs s'exprimant dans les 48 heures de la publication de la contestation.

[en] Any player feeling that a decision made by the Custodian did not follow rules in force may, within 72 hours of said decision, submit a proposal for cancellation to the majority of votes cast over the 48 hours following publication of the message calling for cancellation.
---
24. [en] In the event of conflict between the letter and the spirit, it is the spirit which prevails.

[de] Für den Fall, dass eine wörtliche Interpretation dem Geist der Regel widerspricht, geht letzterer vor.
---
92. [de] Der Hüter legt die in Regel 91 erwähnte offensichtliche Intention fest. Jeder Spieler kann innerhalb von 72 Stunden ab dieser Festlegung eine Abstimmung darüber verlangen. Die Prozedur dafür legen die Regeln 93 Und 94 fest.

[en] The Custodian decides about the obvious intention mentioned in rule 91. Any player can demand a vote about the issue within 72 hours after the Custodian's decision. The procedure for that voting is defined in rules 93 and 94.
---
93. [de] In einer Abstimmung, die gemäß Regel 92 verlangt wird, können die Spieler zwischen der vom Hüter festgelegten Intention und einer Alternative, die von dem Spieler vorgelegt werden muss, der die Abstimmung verlangt hat, wählen.

[en] In a voting demanded in application of rule 92 the players can choose between the intention as declared by the Custodian and an alternative that has to be presented by the player who demands the voting.
---
94. [de] Eine Abstimmung, die in Anwendung von Regel 92 abgehalten wird, ist vom Hüter zu organisieren. Der Zeitraum, während dem eine Stimmabgabe möglich ist, muss mindestens 48 Stunden dauern, darf aber nicht länger als 96 Stunden sein.

[en] A voting held in application of rule 92 has to be organized by the Custodian. The time during which votes can be cast has to be 48 hours at least, but shall be no longer than 96 hours.
---
107. [en] Establishment of list of players(r.103), dice rolling (r.104) and publication of results (r.105) are decisions by Custodian, in the meaning of rule 63.
[fr] L'établissement de la liste des joueurs (r.103), le lancer de dés (r.104), la publication des résultats (r.105) sont des décisions du Gardien au sens de la règle 63.
---
108. [fr] Si le gagnant d'un drapeau, lorsqu'il définit celui-ci, choisit un drapeau appartenant déjà à un autre joueur, le gain de ce drapeau est annulé.

[en] If the winner of a flag, when he defines it, chooses a flag belonging already to another player, the winning of this flag is cancelled.
---
155. [fr]Les drapeaux redistribués deviennent propriété du joueur bénéficiaire de la redistribution, qui doit les placer dans le groupe annoncé conformément à la règle 150.
[en] Redistributed flags become property of player benefiting from redistribution, who has to place the in the group or groups he or she announced pursuant to rule 150.
---
156. [fr]Les drapeaux acquis avant l'adoption de la règle 87 peuvent être soumis à redistribution trois semaines au plus tôt après l'adoption de la règle 149 – sauf s'ils sont auparavant regroupés par le joueur qui les possède.
[en] Flags held before adoption of rule 87 may be submitted to redistribution within 3 weeks of adoption of rule 149 – unless previously grouped by holder.
VOIR AUSSI / SEE ALSO : 60, 91, 120, 165
30. [fr] Le Gardien du NEN est élu chaque semaine à la majorité des suffrages exprimés entre le lundi 0 heures et le mardi minuit (GMT).

[en] The NEN Custodian is elected weekly by majority of votes cast between Monday 0 hour and Tuesday midnight (GMT).
---
31. [fr] Le Gardien en poste voit son mandat prolongé d'une semaine si l'élection de son successeur est impossible faute de candidature ou de votes valides.
[en] The mandate of current Custodian is extended by one week should the election be impossible by lack of candidates or of valid votes.
---
47. [fr] Le Gardien veille à la bonne application des règles. Il peut être sollicité par n'importe quel joueur à ce propos.

[en] The Custodian looks after the proper implementation of the rules. Any player may request his intervention in that area.
---
38. [en] In case of a period of absence of the Custodian, the Custodian can name a Vice Custodian who has all the rights and obligations of the Custodian for that time period that has to be specified by the Custodian in advance.

[de] Im Falle der Abwesenheit des Hüters kann der Hüter einen Vize-Hüter bestellen, der für diesen vom Hüter im Vorhinein festzulegenden Zeitraum alle Rechte und Verpflichtungen des Hüters hat.
---
39. [de] Während eines Zeitraumes, der in Anwendung von Regel 38 festgelegt wurde, kann der Hüter seine Rechte und Verpflichtungen als Hüter nicht wahrnehmen. Er kann jedoch wie jeder andere Spieler ohne speziellen Status am Spiel teilnehmen.

[en] During a time period specified in application of rule 38 the Custodian cannot perform the rights and duties of Custodian. He can participate in the game as any other player without special status,
though.
---
40. [de] Als Vize-Hüter kann nur jemand bestellt werden, der sich freiwillig zur Übernahme dieser Position bereiterklärt hat. Hat dieser Spieler seine Bereitschaft nicht vor seiner Bestellung in der Gruppe ausgedrückt, muss er das innerhalb von 24 Stunden ab seiner Bestellung tun.

[en] Only a player who has volunteered to accept the position of Vice Custodian can be named Vice Custodian. If that player didn't express his willingness in the group before being named, he has to do it within 24 hours after being named Vice Custodian.
---
41. [de] Für den Fall, dass ein Spieler, der zum Vize-Hüter bestellt wurde, seine Bereitschaft nicht wie von Regel 40 verlangt ausgedrückt hat, ist die Bestellung ungültig und ohne jede Konsequenz.

[en] In case a player who has been named Vice Custodian hasn't expressed his willingness as required by rule 40, the naming is invalid and has no consequence at all.
---
42. [de] Die Bestellung eine Vize-Hüters lässt Regel 30 unberührt. Wird während eines Zeitraums, für den ein Vize-Hüter bestellt ist, ein neuer Hüter gewählt, verliert der Vize-Hüter sofort diesen Status.

[en] The naming of a Vice Custodian doesn't interfer with rule 30. In case a new Custodian is elected while a Vice Custodian is named the Vice Custodian loses that status immediately.
---
147. [fr] Le gardien tient à jour le registre des groupes déclarés complets.
[en] Custodian holds a register of groups declared as being complete.
---
152. [fr] Le Gardien valide l'appel à redistribution et les expressions d'intérêt (règle 151) 48 heures au moins après le lancement de l'appel. La validation ou l'invalidation d'un appel à redistribution ou d'une expression d'intérêt constitue une décision du Gardien au sens de la règle 63.
[en] Custodian validates call for redistribution and expressions of interest (rule 151) at least 48 hours after launching of the call. Validation or no validation of a call for redistribution or an expression of interest forms a Custodian's decision in the sense of rule 63.